by Eric Smith on Jul 28, 2022 12:00:00 AM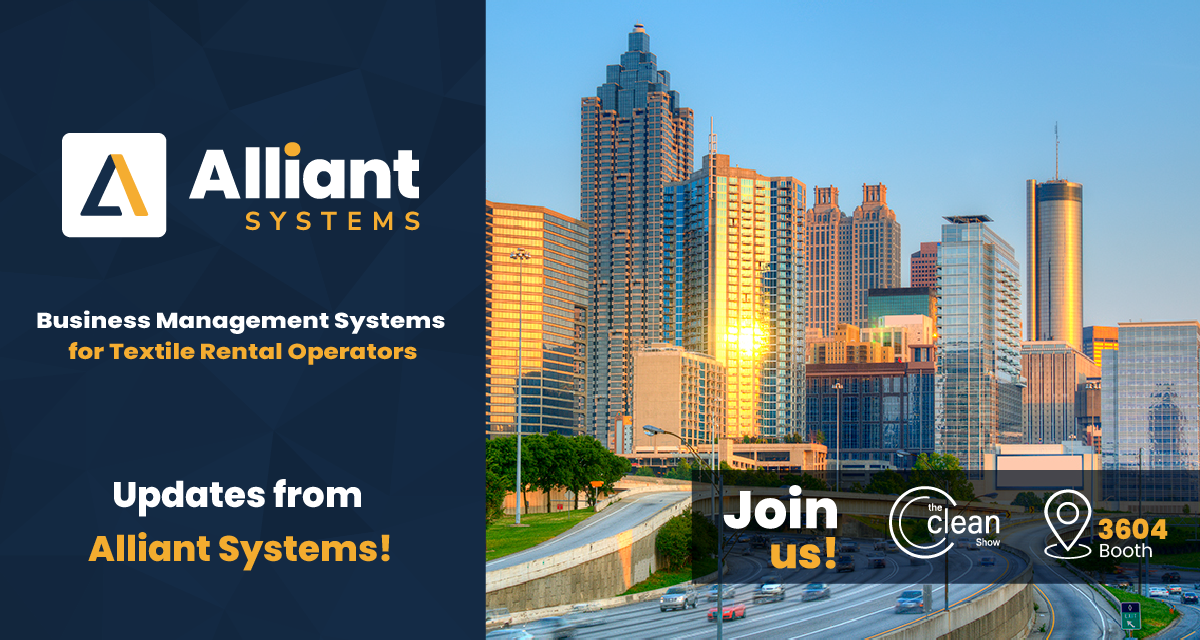 Make sure to stop by booth #3604 at The Clean Show in Atlanta, GA this week and visit with Alliant Systems. Our team will be on hand to visit with Alliant customers and other textile rental operators. We want to hear about all the exciting things you are doing and share how we can par …
by Eric Smith on Jul 21, 2022 12:00:00 AM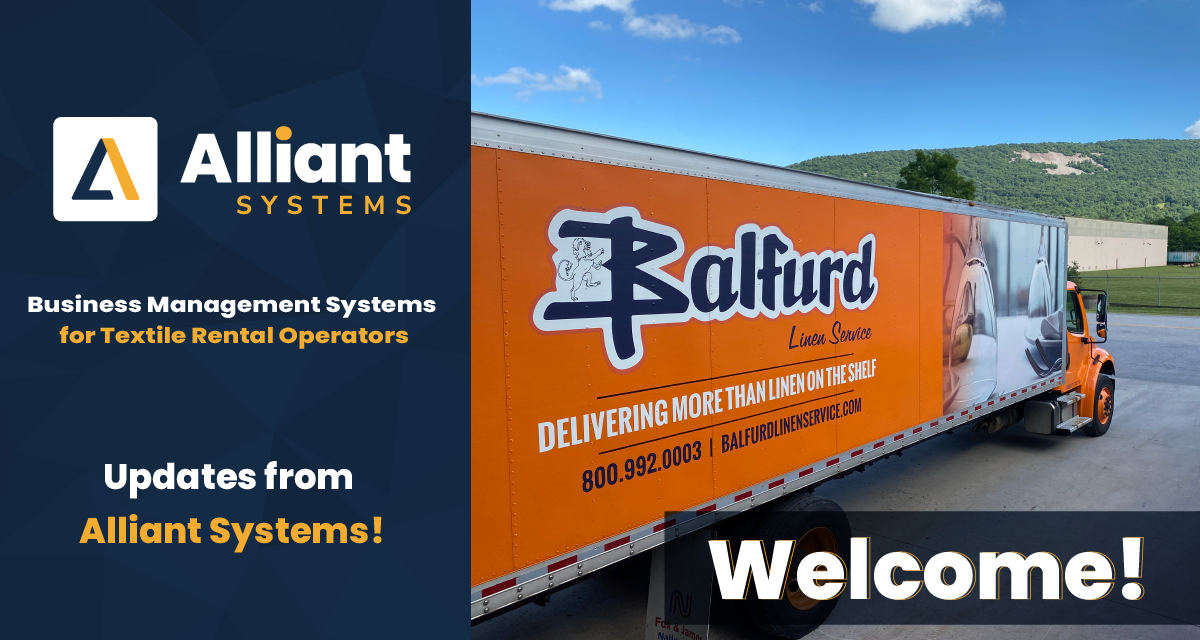 Alliant Systems is proud to announce Balfurd Linen Service as our newest customer and welcome them to the Alliant family. Balfurd Linen Service is a mixed-plant, family-owned business based in Tipton, PA.
by Admin on Jul 19, 2022 12:00:00 AM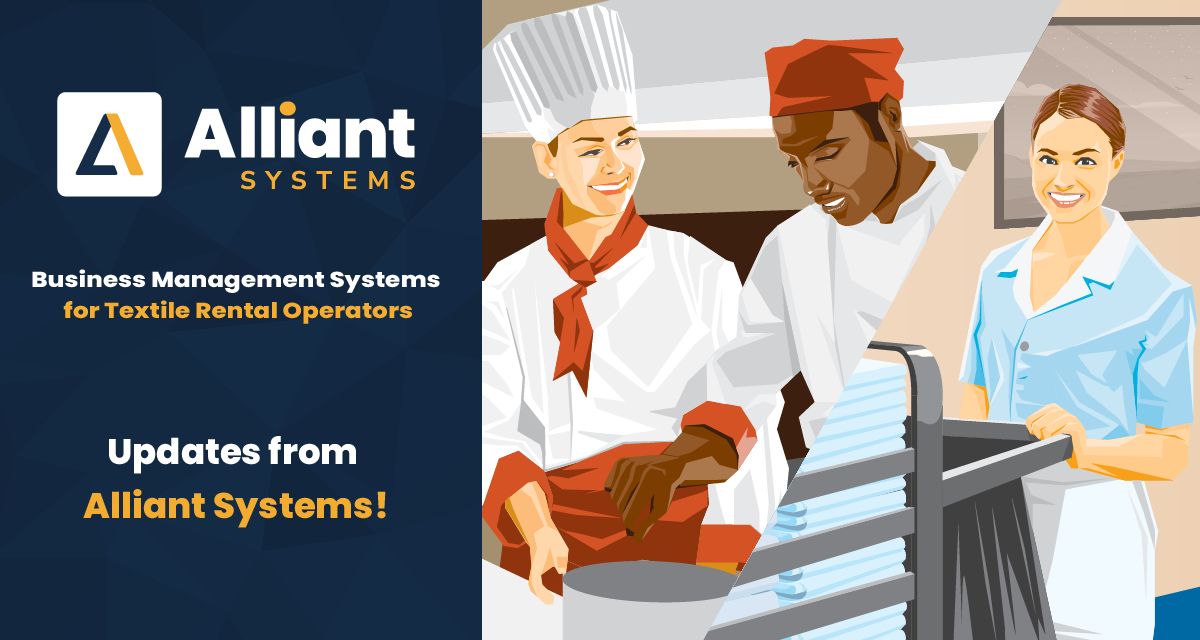 Welcome to the Alliant blog! Our very, first blog post is going to focus on some recent updates at Alliant Systems.